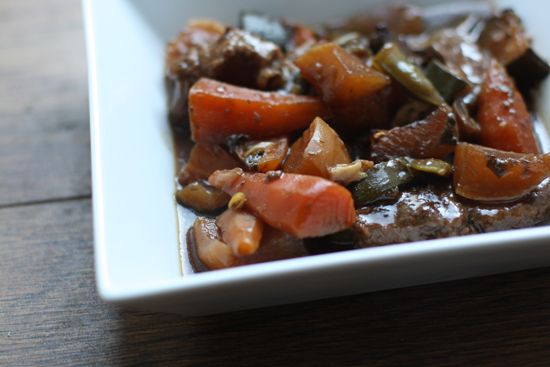 It's done nothing but rain here lately. We had a beautiful March, and now we're having a very wet April. I have to admit, I kind of love it - not least because I get to wear my wellies often!
Last week seemed to just rain constantly. I didn't feel like going out, so I stayed cosy indoors catching up on some work and lots of snuggles with Izzy. I wanted to make something delicious and warming for dinner, but also something easy and using ingredients that I just had in, and that's how I came up with this recipe. You can substitue whatever veggies you have on hand.
Spring Beef Casserole
Ingredients:
400g stewing steak
1 turnip
1 shallot
2 carrots
Half courgette
Handful sugar snap peas
3 garlic cloves (
2 tbsp plain flour
1 tsp mustard
100ml red wine
3 oxo or beef stock cubes
1 tsp Hendersons Relish or worcestershire sauce
Black pepper
Method:
Gently soften shallot and garlic in a little olive oil, taking care not to brown them, you want them just to be soft and translucent. Cut steak into bitesize pieces. Toss to coat in the plain flour. Cut all veggies into bitesize pieces. Add to a casserole or oven proof dish along with all other ingredients, add water to just cover all the ingredients and give it a good stir. Cover with casserole dish lid or tin foil. Add to a 180 degree oven for 3-4 hours, until meat is tender and sauce has thickened. Serve with mashed potatoes or fresh bread.
This really couldn't be simpler. I'm a big fan of dishes that you just combine all the ingredients, and leave them to cook on their own!