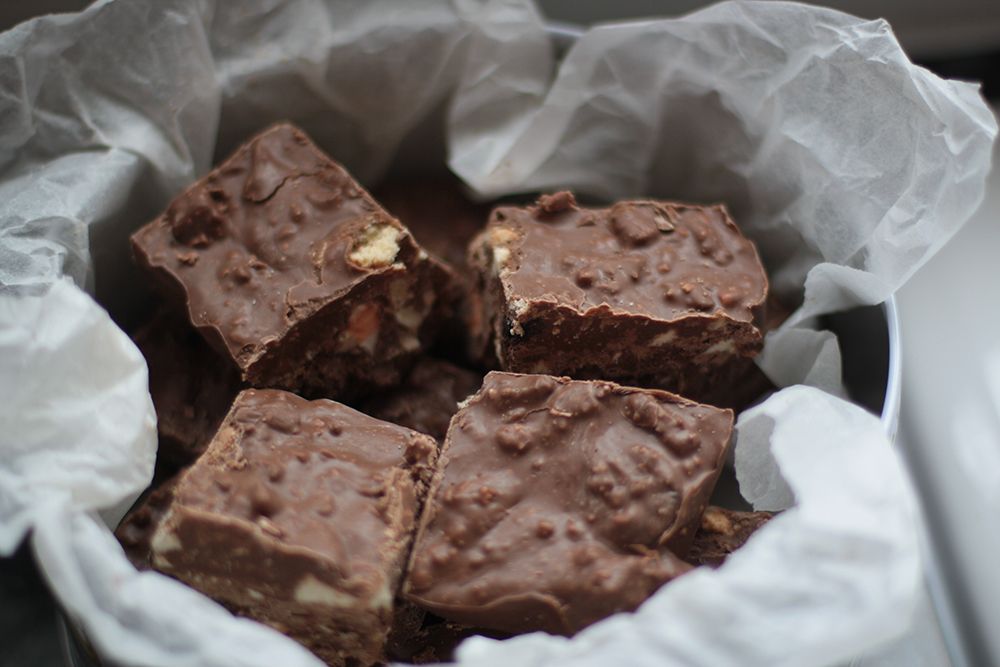 Okay so it seems kind of silly to share a recipe for Rocky Road, as it's probably the most simple thing in the world to make. You don't even have to bake anything! Just melt the chocolate and stir in whatever you fancy.
That being said, I made my youngest sister Beth some Rocky Road for her 18th birthday (don't worry, I bought her a proper present too!) and documented it, so I thought it would be fun just to share. For the record, my sister said this was the best Rocky Road she had ever had! I think she knows flattery will get her everywhere with me...
My sisters extra special birthday Rocky Road included:
Shortbread biscuits

Bourbon biscuits

Mini oreos

Marhsmallows

White chocolate buttons

Twix

Maltesers

Please note: Normally she wouldn't get anything quite as fancy, but it was her 18th so I decided to spoil her!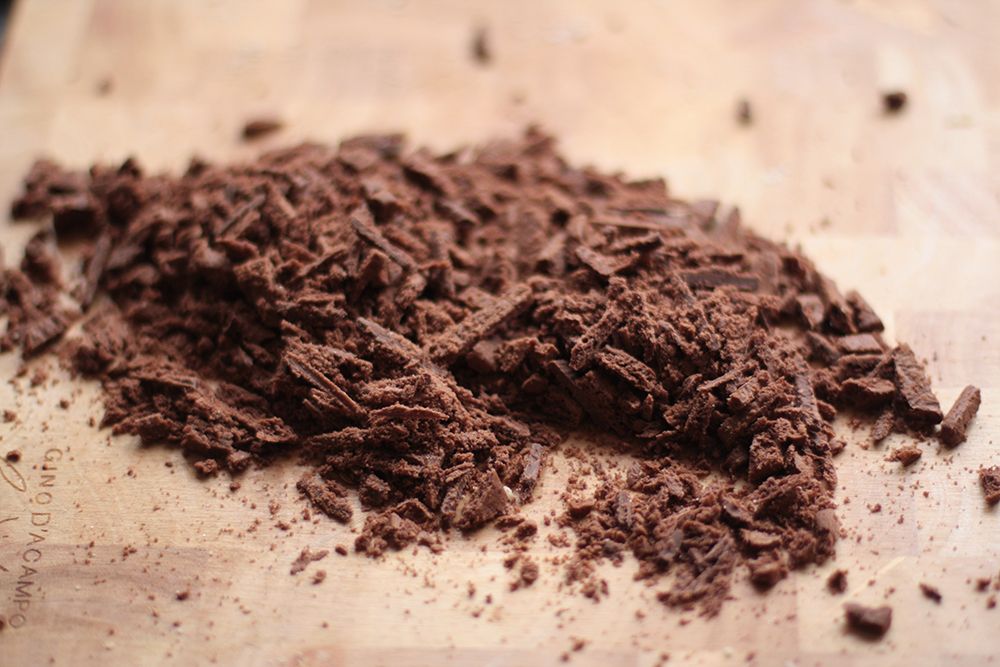 Chopped bourbon biscuits. I chopped the bigger biscuits (twix, bourbons, shortbread) and the marshmallows and I bashed the maltesers up a bit but I left the mini oreos whole.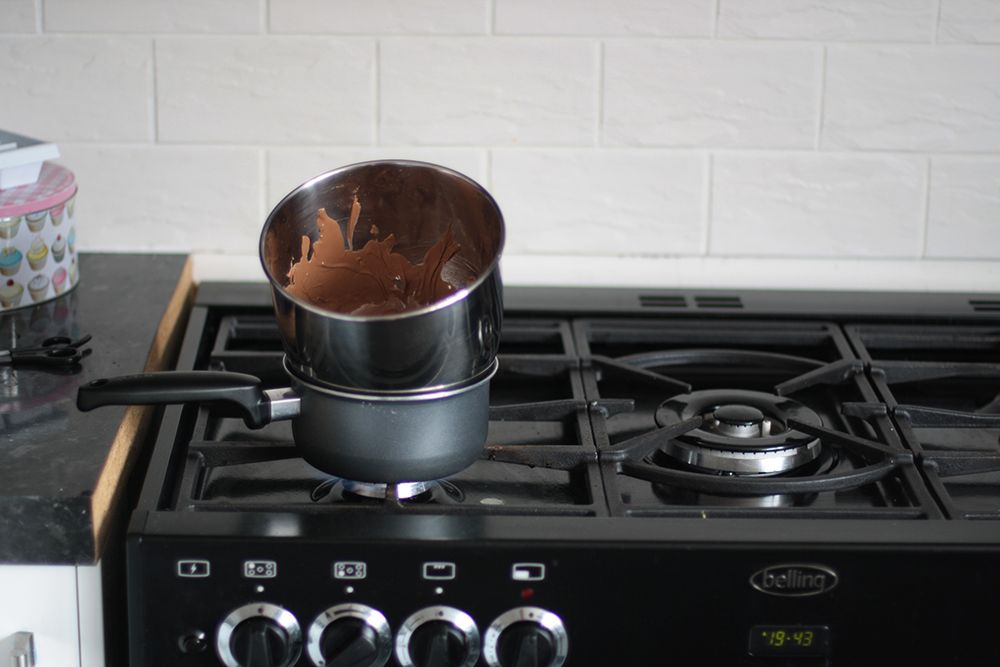 Melting chocolate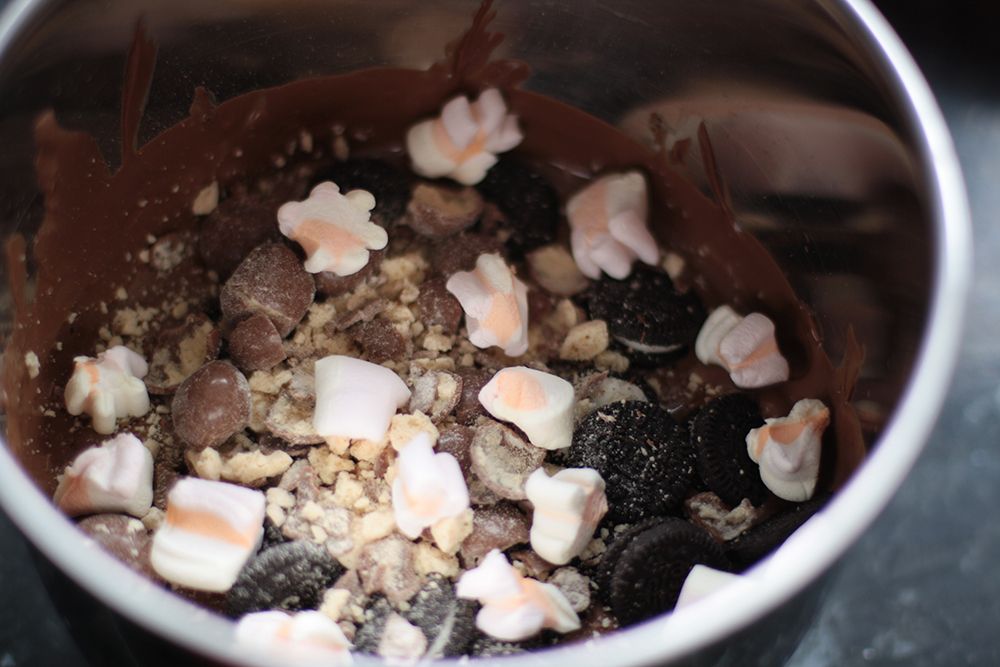 Waiting to be stirred. My mouth is watering so much looking at this photo. I could just dive in!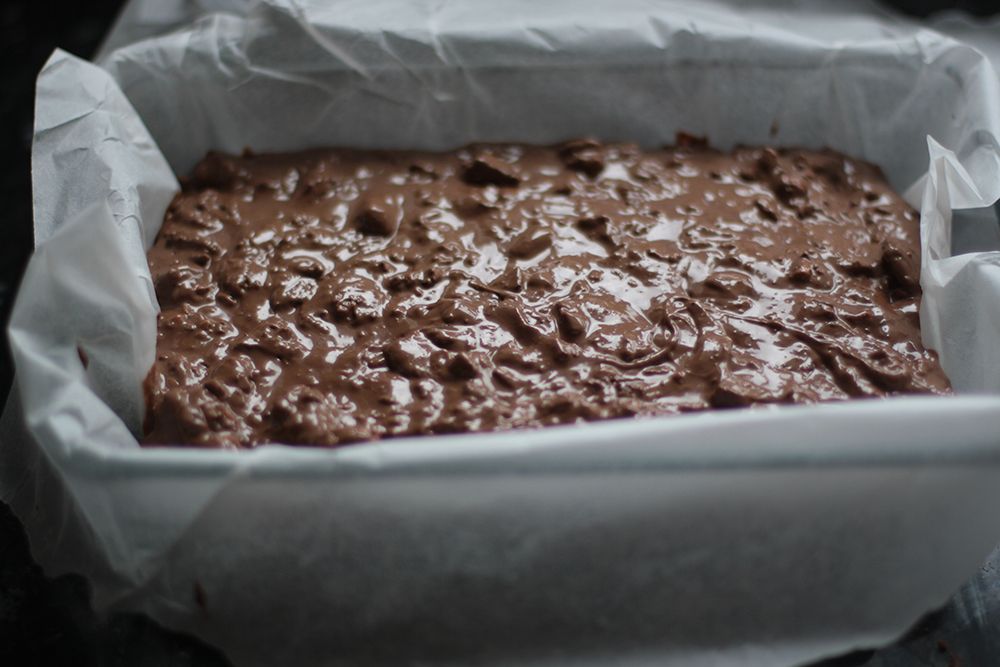 Cooling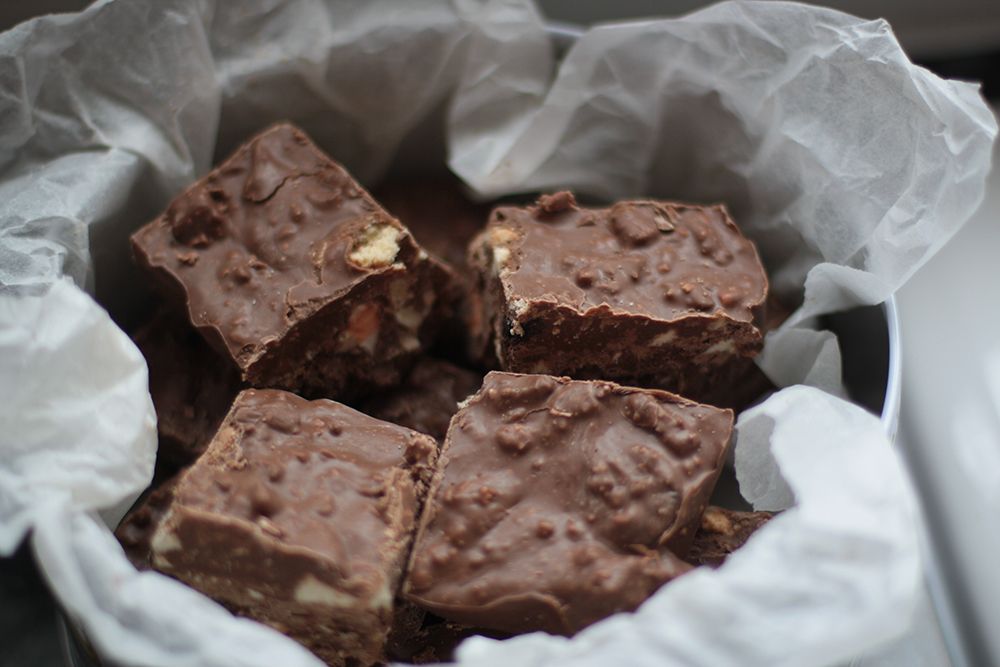 The finished product




All packaged up in a cute tin with birthday card and ready to go!

Now we're heading towards you-know-what, this would be a great to make for a homemade Christmas present! Put it in a Christmassy tin instead, or package a couple of pieces in a cellophane bag and tie it with a pretty ribbon to pass out to family, friends or coworkers.